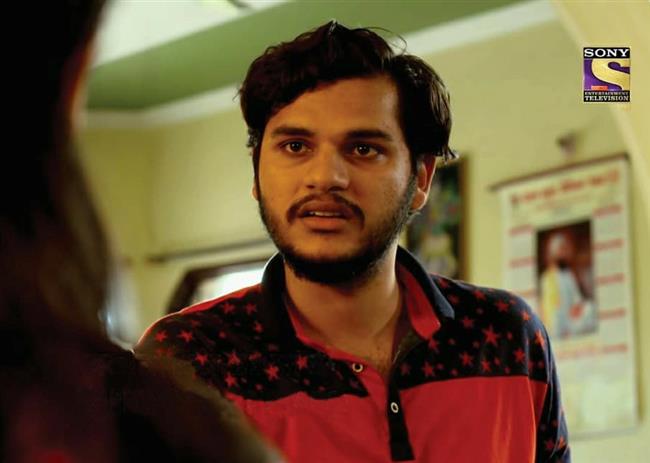 Presently, on shooting schedule with co-star actors in French architect Le Corbusier's beautifully planned Chandigarh city
Student Sahil has also worked in the longest-running reality crime television series in India 'Crime Patrol' by Sony TV
Jalandhar: A Final year student of Performing Arts & Theatre at LPU, Sahil Kumar has entered the Bollywood industry by debuting with Web-Series 'College Diaries'. Presently, he is on shooting schedule with co-star actors, including Harsh Beniwal, Ritwik Sahore and others, in Chandigarh city. Sahil would be seen in the role of one of the three senior students of a college, after completion of varied shoots at different locations.
Prior to this, he has also worked in the longest-running reality crime television series in India 'Crime Patrol' by Sony TV for its episode number 443-Taana Baana. He is currently doing his debut in this web series, which is directed by reputed director Prem Mistry. Sahil has always been fascinated by Theatre and Performing Arts. Earlier, he has participated in four national theatre competitions from LPU, where he exhibited his supreme prowess in theatrics and won top awards and accolades.
The "College Diaries" seems to be a coming of age story, which brings out experiences most can relate to their college days. The series is about some college students where each of them possesses different character traits. Wait for the series to know how these characters come along with their lifestyle and conquer their passion and dream.
In fact, the major cast members of MX Player's upcoming college-based web series were unveiled during its filming in Chandigarh. Claiming to be one of the largest Indian OTT (Over-the-Top) players with over 200 million daily active users, MX Player has pitched its offering of original and licensed content to a large base of users. It is one of the top OTT platforms for 1.3 billion Indian people.
Worth mentioning, LPU is the top journalism, mass communication, films and creative arts institute in northern India. Its departments offer UGC recognized UG, PG and Ph D programs in Mass Communication, Journalism, Performing Arts & Theatre, Television and Film Production with a special focus on industry relevant skill development to enhance glorious employability and entrance in related sectors. It has relevant industry tie-ups with Lalit Kala Academy (National Academy of Art, New Delhi), University of Pennsylvania (USA) and many more. Many of its students, even of other streams, have won national and international accolades including honours at prestigious Dada Saheb Phalke Film Festival Award ceremonies.
This story is provided by syndicated feed. Buildupyouth will not be responsible in any way for the content of this article.
LPU's Performing Arts student makes Bollywood Debut through Web-Series 'College Diaries'